Jenell Biggs (Gail Claxton) – is not from Alabama. Theatre credits include the Georgetown Gilbert and Sullivan Society's Urinetown, St. Mark's Players' South Pacific, K.G. Dance's, 100 DAYS, and MacBheatha (Lady Macbeth) in the 2017 D.C. Fringe Festival. Jenell graduated from Brigham Young University, and has training in ballet, modern, and ballroom dance. When she's not doing community dance and theatre projects, she works for the University of Arizona as a dirty, dirty lobbyist.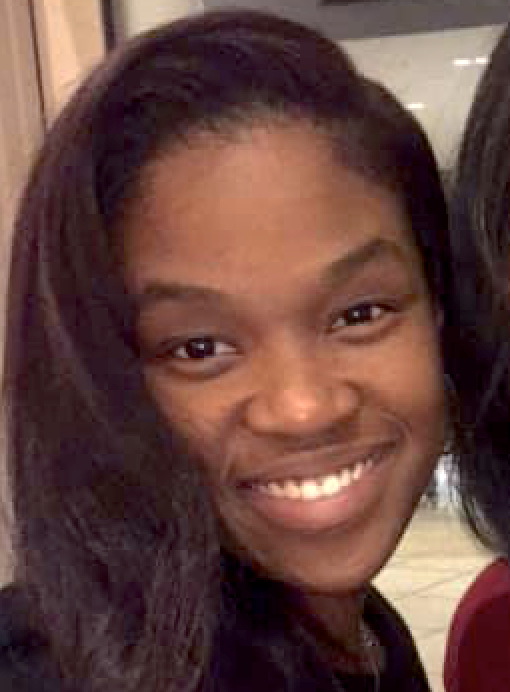 Jasmine Mills (Agatha Lewis) – got her start singing in church, around age 7 and dancing at age 4. She attended Old Dominion University in Norfolk where she joined their Gospel choir and dance team, and now currently serves as a Worship Leader for her church. Still pursuing her love for music and performance, and now a married mother of 2, Jasmine has released her first single and is finishing up her first solo album. She has won both Old Dominion's "Sunday Best" and NVCC's "Nova Idol". Jasmine has also performed at the Stellar Awards Showcase held in Las Vegas. Her motto is "You can happen to life, or life can happen to you."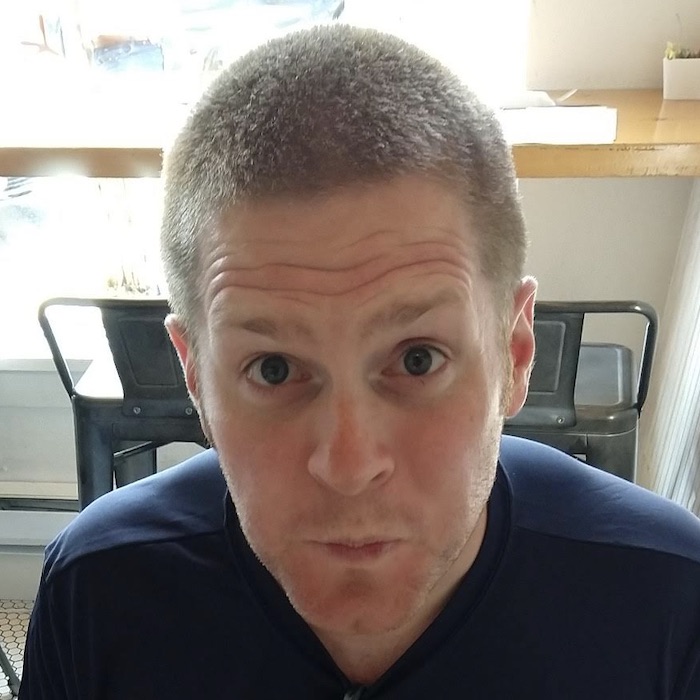 Daniel Carter (Don Juliette) – has been performing in some capacity throughout his entire life. This has involved a childhood of musical theater; teenage years filled with theater, choirs, and ballroom dancing; 20's filled with a full modern dance career, more musical theater, and playing hand drums, piano, and singing for many ensembles. In his 30s Daniel continues in the arts through supporting local theater both on the stage (Hairspray 2019 RMT), and off the stage (choreographing for Ridgeview Middle School) and has loved being part of the DMV theater scene!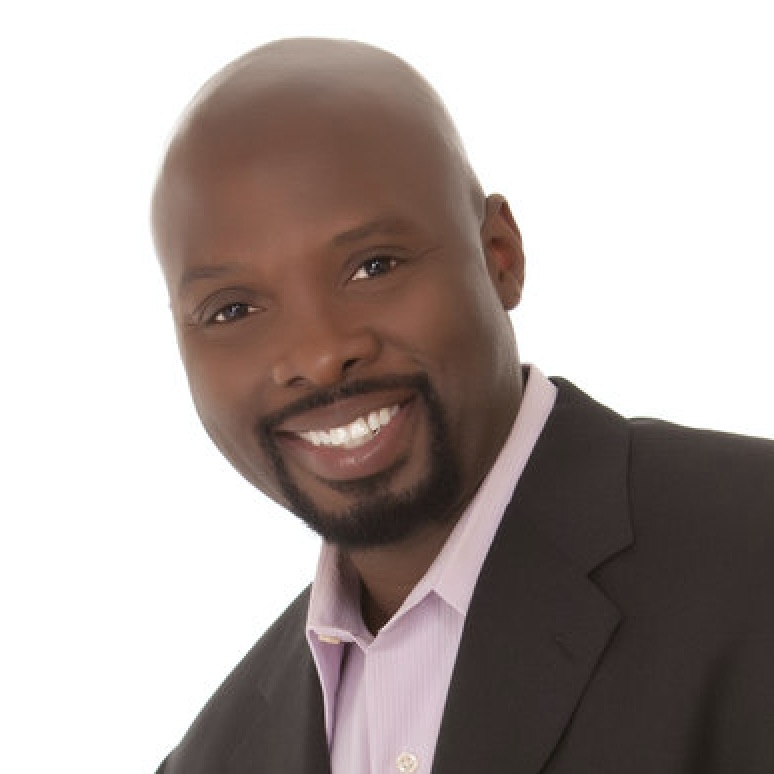 DeJeanette Horne (Luke Lawrence) – a native Washingtonian, is excited to be making his debut with the Momentum Collective. Area credits include: West By God (Keegan Theatre – West VA Tour); The Infinite Tales (4615 Theatre); West By God (Keegan Theatre); Intimate Apparel (Silver Spring Stage); God of Carnage (Keegan Theatre); Harvey (1st Stage of Tyson); One Man Two Guvnors (1st Stage of Tysons); The Fire and the Rain (Constellation Theater); Blues for an Alabama Sky (Port City Playhouse); Clybourne Park (The Arlington Players); While the Lights were Out (Colonial Players); The Soul Collector (Port City Playhouse); Day of Atonement (African Continuum Theatre); Hercules in Russia (Doorway Arts Ensemble).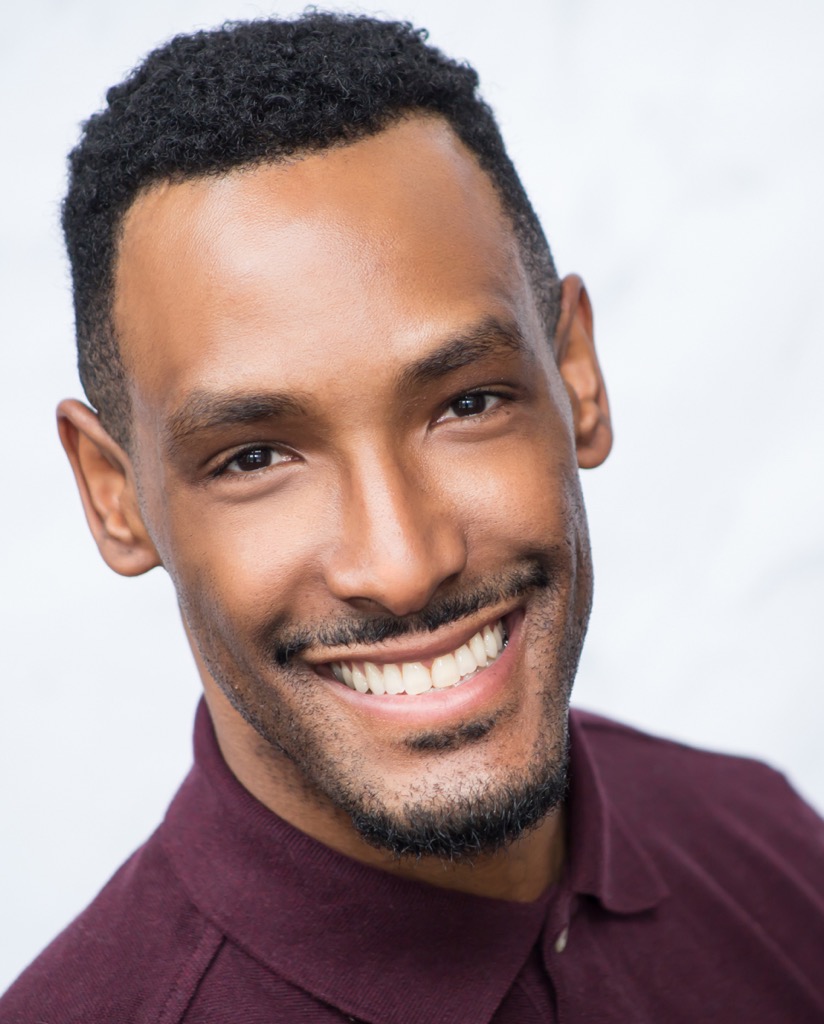 James Parker (Otis Cunningham) – is excited to once again grace the stage in a musical theatre production after over 15 years! James began his professional acting career as a child in Richmond, Virginia. Following in the footsteps of his talented mother, Brenda Parker, he discovered many opportunities to use his gifts of acting and singing, to include on stage, on television, and on the radio. His professional musical theatre experience includes that of Children of Eden, King Island Christmas and Peter Pan. As a graduate of the University of Virginia, James obtained a Minor in Drama. Although James has not been part of a musical in over 15 years, he is no stranger to the stage. James has been making DOPE noise for over 5 years as a vocalist, beatboxer, and arranger of Pitches Be Crazy Vocal Band. James is currently working as a Case Manager at an agency that supports people with brain injuries, in which his musical gifts are no surprise to both his coworkers and clients. James is looking forward to what the future has in store for him!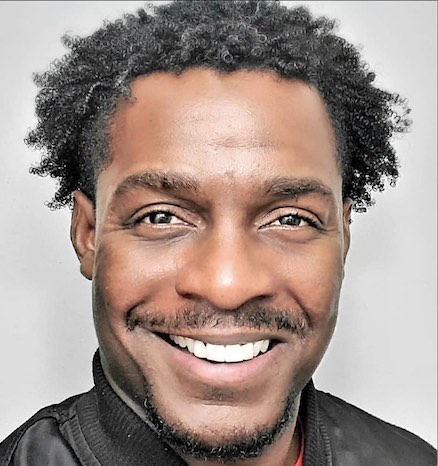 Jason A. Ellis (Clarence) – is tickled pink (if he could get that color) to be able to perform for his many supporters, and expresses his heartfelt gratitude for that continued support today. He has performed in every show he has written, because he loves being part of the special magic that the cast creates on stage. Over the last 7 years he has performed in leading roles with various theater companies in the DMV area including the following productions: A Soldier's Play, Seven Guitars, Joseph and the Amazing Technicolor Dreamcoat, Company, Disney Dazzle, Dreamgirls (twice), and Sister Act. He has also choreographed for and performed in several productions with Alfred Street Baptist Church. He was most recently the choreographer for South Pacific with St. Mark's Players and The Fantasticks with Little Theater of Alexandria. Never one to sit still, he is deeply involved and invested in every aspect of the show. A son of Jamaica, he lives by the optimistic slogan for the country's flag, "hardships there are, but the land is green and the sun shineth".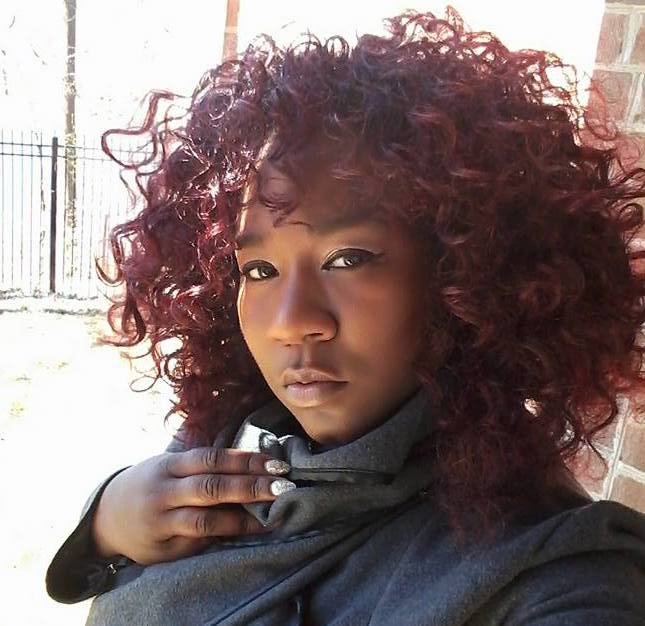 Sheron LaSha (Vicki Clark/Thelma) – is a Washington DC native and has been singing since the age of seven. She has performed in choirs, show choirs, and bands throughout the city. She also has done local theater, performing in record breaking plays such as Tantallon's theater group production of Dreamgirls where she played Lorrell. She was also a featured vocalist in Jason Ellis' 2017 production of Not My Baby, and 2018 revival of U-Street, the musical. She is also a regular featured vocalist in Jeremy McShan's JAM musical reviews. Sheron Has dabbled in play and song writing. Singing to Sheron is like breathing, she just can't live without it. One of her favorite people in the world is Iyanla VanZant. Who talks about " Living in your truth and doing the work" This is something that Sheron Lasha loves to live by. "I know you all will enjoy the message that this show will send".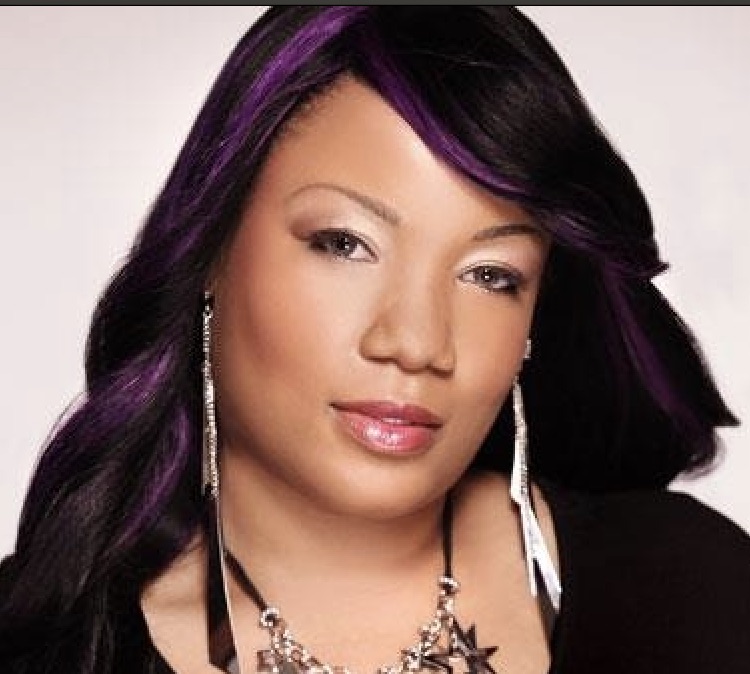 Shakara Monique Tuck (Ms. Shirley) – in just a few short years of acting has appeared in several film and theatre productions. You may have seen her in Nuthin' but the Truth Gospel Stage Play (Black Carpet Productions), Dawn, and The Last Will and Testament of Bryon Colby (JCL Productions), to name just a few. She is also a singer/songwriter and indie recording artist. A native of Detroit, MI Shakara now lives in Fredericksburg, VA.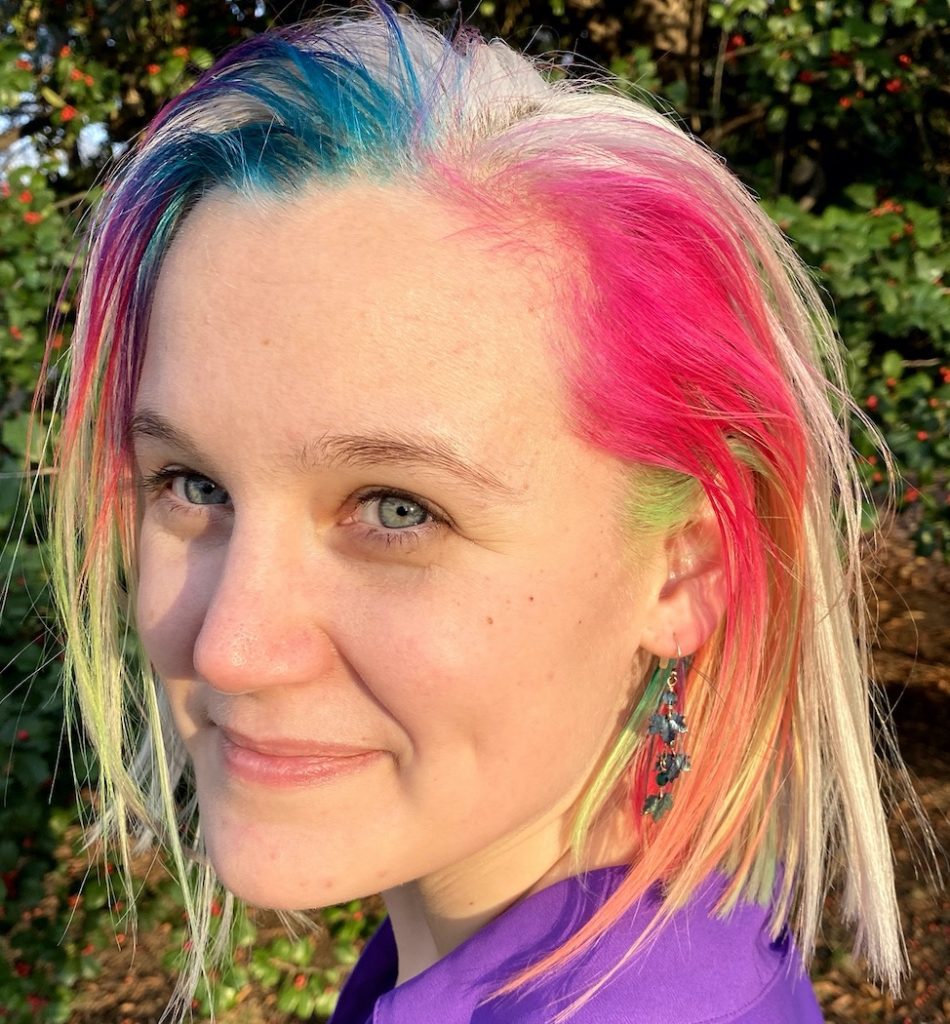 Sarah Bricker (DJS Dancer) – is ecstatic to be a part of Last Call! This is her first performance in the DMV area. Recently, she choreographed Urinetown: The Musical for the Georgetown Gilbert and Sullivan Society and has previously choreographed Aida, Jesus Christ Superstar, My Favorite Year, and Hair. Before focusing on choreography, she danced with the Louisville Ballet and Paradise Ballet Theatre.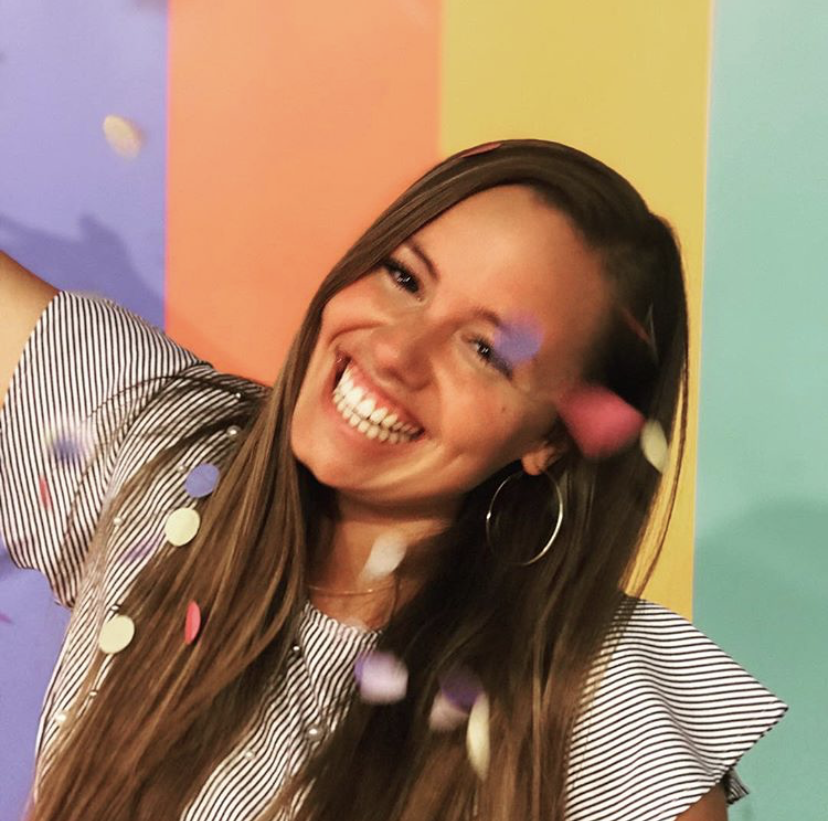 Jamie Clanton (DJS Dancer) – is making her musical debut as a DJS Dancer in "Last Call". She has been dancing most of her life. She studied dance in college and participated in their collegiate dance company. On the side, she choreographed for a high school production of "Hairspray" in 2015.
Jamie comes from the Pacific Northwest and made her way to the DMV early 2019. When she is not dancing and singing her heart out on stage, Jamie is an Event Logistics Coordinator for the Department of Energy and recently enrolled in Beauty School to become a cosmetologist.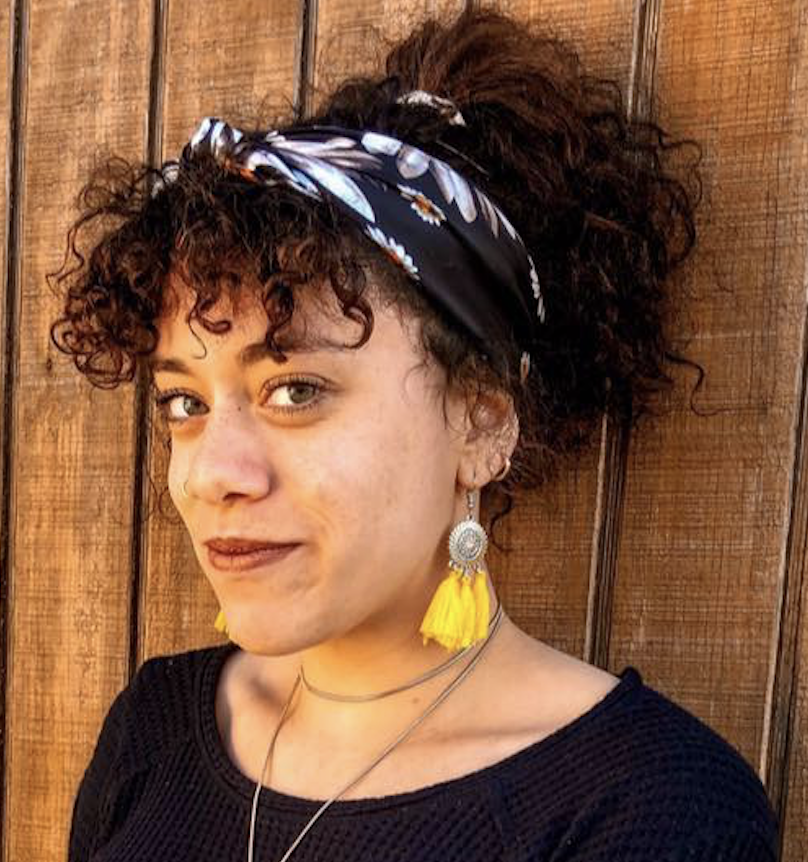 Jasmine Pierce (The Cymbals) – is a Northern Virginia-based actress and singer making her film debut with Momentum Collective Inc. in Last Call. She has been singing and acting for years and has been involved in numerous stage productions, including but not limited to How To Succeed In Business Without Really Trying (Heart House Inclusive Productions) and The Tragedy of Macbeth (Castaway's Repertory Theatre). She has also performed improv comedy with a team at Liberty University, where she is pursuing a Bachelor of Science in Theatre Arts. When not onstage, Jasmine can be found introducing herself to strangers or finding creative ways to stay artistically inspired.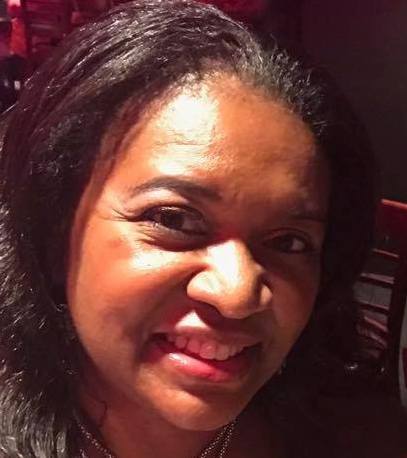 Michelle Brown (The Cymbals/Yvonne) – is the god-granddaughter of Mary Jackson of Hidden Figures, NASA's first Black female engineer, and two-time graduate of Hampton University and a Silver Star and Life member of Alpha Kappa Alpha Sorority, Inc. In addition to committing 30 years of service to mankind in this prestigious organization, she has dedicated her life to sharing her 48 years of experience in cheer, dance and gymnastics with various teams. She serves in the Fine Arts Ministry at Alfred Street Baptist Church where she sings, dance, and Teen Dance Ministry Co-Leader. This is her 3rd production with director Jason Ellis, also having previously performed in U-Street, and Not My Baby. She is an actress and singer for the Chesterfield Children's Theater and a member of Iron Street Productions, LLC.; dancer for a AFL2 league; dancer, coach, and choreographer for a minor league football association; middle and high school cheer coach; an announcer for two high school bands; majorette and flag core advisor for a high school band; and selected as Who's Who Amongst Young Women of America. Truly believing in the motto, the only way to fail is not to try, Miss Brown freely gives back daily to the youth what has been given to her.
Desiré Barrett (The Cymbals) – hails from Providence, Rhode Island and started singing at the age of 3 in the Ebenezer Baptist Church choir. By age 5 she caught full blown theater-itis starring in Peter Pan and Snow White and the Seven Dwarfs at a private elementary school. By middle and high school she was singing in competition and show choirs, and as a student at Virginia State University she sang in the gospel choir. She can be currently found singing in numerous choirs for the Music and Worship Arts Ministry at Alfred St. Baptist Church. Over the years she has performed in dance troops, drill teams and was on the Northern Virginia Alumnae Chapter of Delta Sigma Theta Sorority Incorporated Step team. Under the direction of Rev. Nolan Williams Jr. and the NEWorks Production she was a part of the Tribute performances at the Kennedy Center as well as the Star Wars in concert at the Verizon Center. For the Miss World pageant she sang back up for Rodrick Dixon of the Three Mo Tenors. She is also part of the Joyce Garrett Singers and performed for a number of years for the Kennedy Center Honors and Christmas in Washington and also sang back up for the legendary Diana Ross. She has appeared in U-Street, the Musical and South Pacific. She lifts all praises to God and sends a special thanks to her mother, Dr. Joyce Garrett, Terry Spann, Mark Prioleau, Tamieka Jones, and Jason Ellis.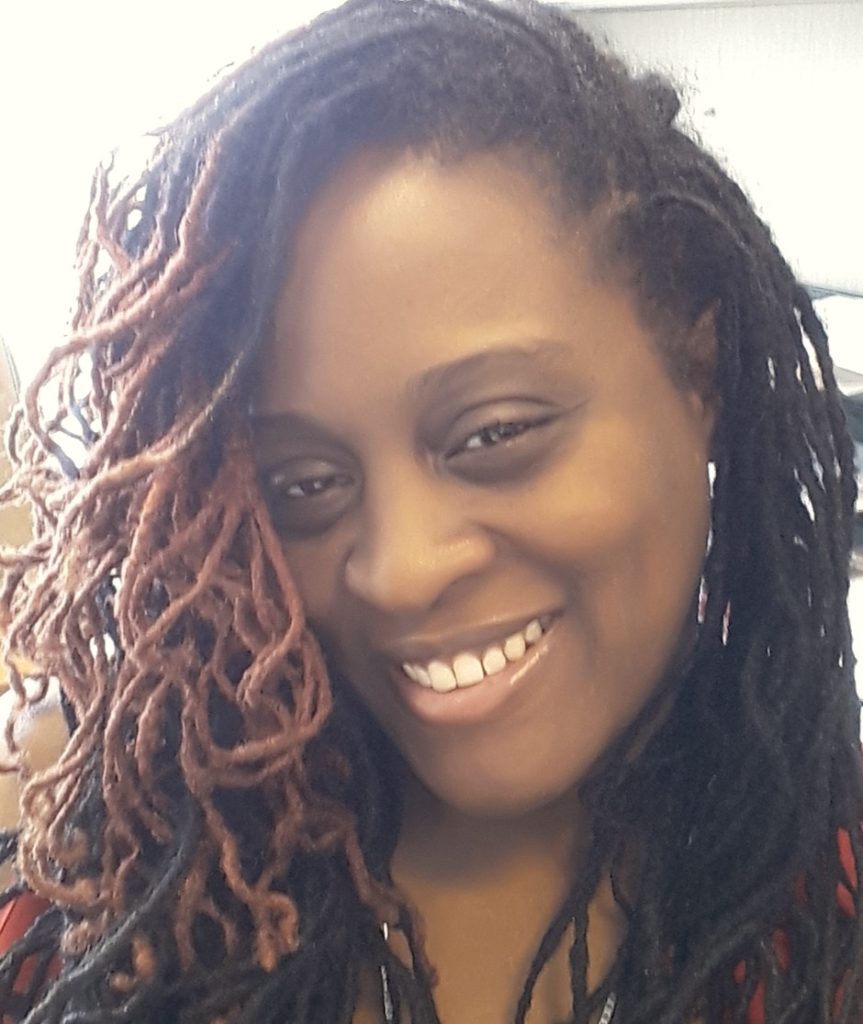 Ravenna Martin (The Cymbals) – Mother, daughter, sister, and friend was born in Norfolk, VA to Mark and Annette Morris. From a young age she enjoyed singing and did so every chance she got. She performed in talent shows, family events, and sang in various choirs including the Alfred Street Baptist Church (ASBC) Jr. Gospel Inspirers, Gospel Inspirers and BET's Urban Nation youth choir and traveling ensemble. While with Urban Nation she had the opportunity to perform with many gospel icons such as Karen Clark-Sheard, Kierra "Kiki" Sheard, Vickie Winans, and Bobby Jones to name a few. In addition to singing with some amazing artist while with Urban Nation Ravenna was also blessed to perform in such places as the The Kennedy Center, the home of Vice President Al Gore, and The Warner Theater. Following her tenure with Urban Nation Ravenna was recruited to sing with Daniel Spruill and Divine Purpose. While with Divine Purpose she traveled and performed on the same stage with the likes of Fred Hammond and Jeff Majors. Shortly after recording their first CD, Ravenna left the group to raise her 3 beautiful children Asha, Christopher, and India. Since that time Ravenna has continued to sing in various capacities. She was a Praise and Worship Leader, she sang in The Word – a gospel group at The National Church of God, she has been in multiple mass choirs and performed behind Yolanda Adams for The Kennedy Center Honors. She currently sings with ASBC's Royal Priesthood. She takes immense joy in raising her three children 2 of which are in college and the third soon to be on her way. Ravenna enjoys traveling, wine tastings, long baths, and binge watching old TV shows on Netflix and she is extremely excited to be a part of this incredible play.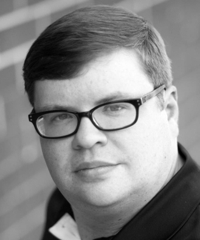 Stephen Yednock (Tic Tacs) – has acted and performed in various venues throughout the DC Metro area for the last 20 years. He was most recently seen as "Big Jule" in Kensington Art's Theatre's production of "Guys & Dolls". He played "Tateh/Baron" in 2nd Star Production's "Ragtime" which received the the top award for All-Around Production Excellence for the 2018-19 season. He has also twice been nominated for a WATCH Award for acting. Thank you to Jason for allowing me to be a part of this production. Love to his wife, Kristin.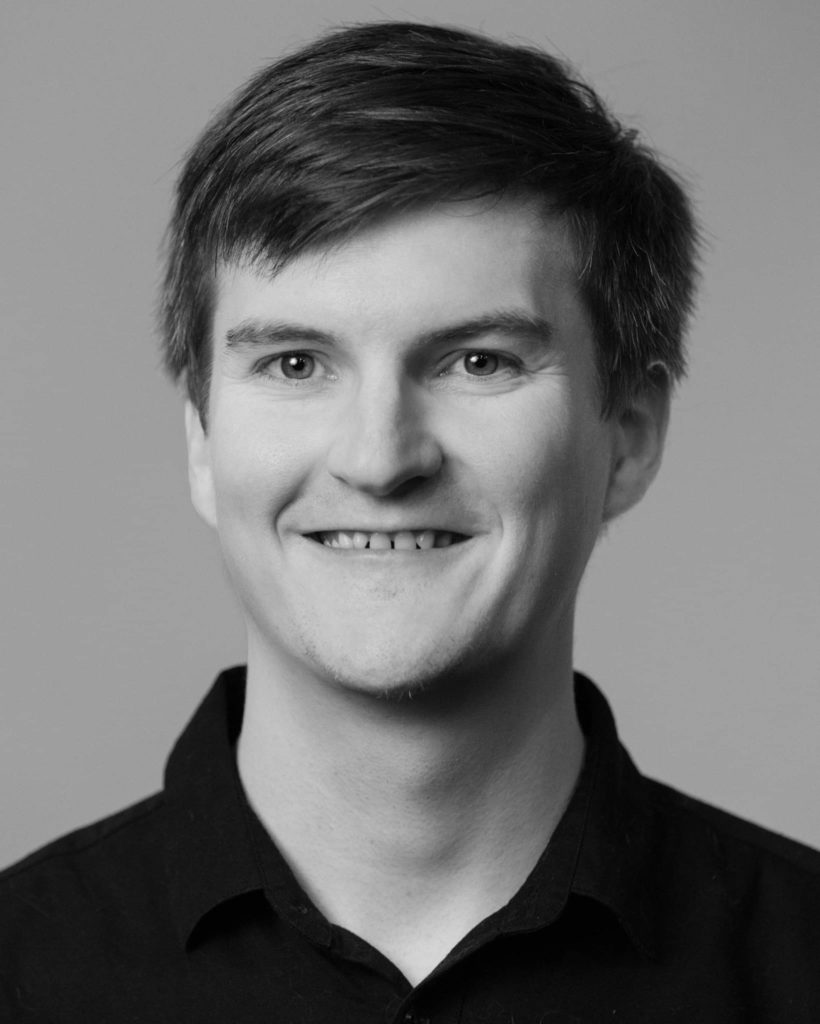 Jon Davies (Little Frankie) is making his first performance in a long while after spending almost 3 years stage managing, producing, and…isolating at home. SM credits: Hunchback of Notre Dame and Beauty and the Beast (TAP); Actor credits: Chip Tolentino (Spelling Bee), Conrad Birdie (Bye Bye Birdie), and the ensembles of South Pacific (St Mark's) and Pippin (TAP). By day, he writes software to distribute data from NOAA's weather satellites.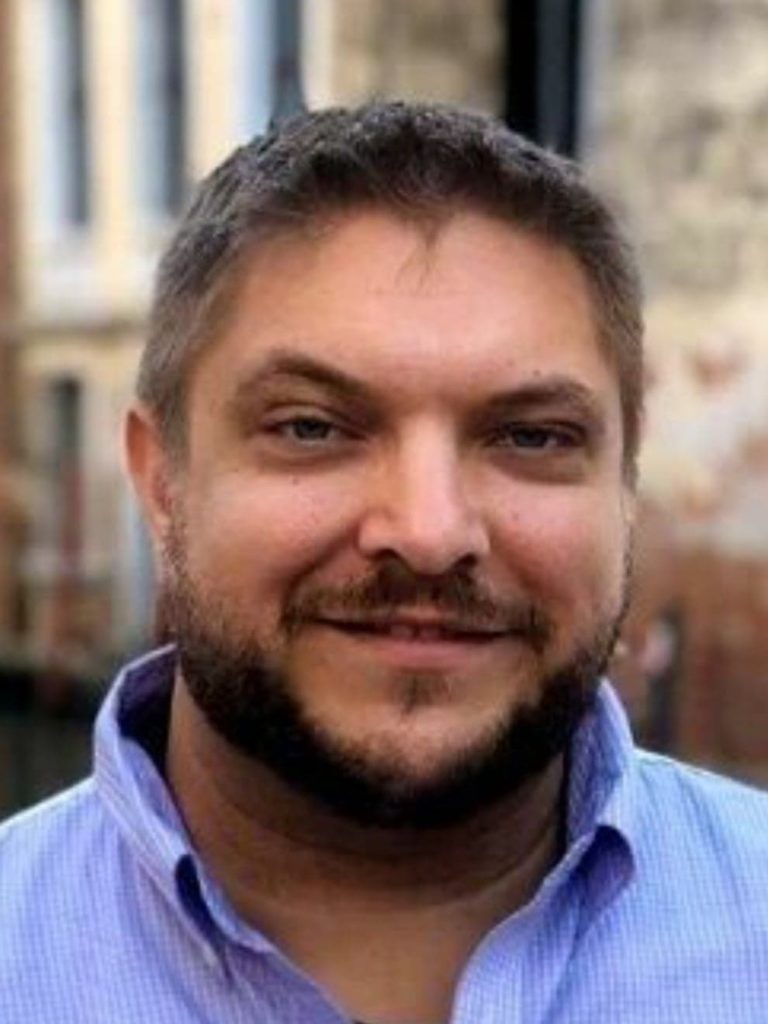 Chris Macinkowicz (DJS Producer John) – is excited to join the cast of Last Call, the Musical for his first theater show since 2004. During his break from the stage, Chris spent time in several bands around the country as a trumpet player and singer and is currently using his talents to help make dope noise with PBC Vocal Band where he uses his voice to pump heart thumping bass into the crowds. When he isn't singing with his band, you can find Chris working with the VFW to help his fellow veterans, cooking, or riding his motorcycle.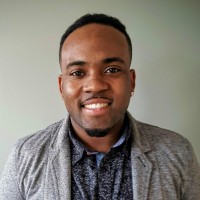 Rayricus Matthews (The Tricksters) – is a native of Nashville, Tennessee where he first discovered his love for dance at a young age and started taking his craft seriously as a junior in High School — receiving intensive training at Barefoot Dance Studios under the direction of Danika Miles. During his undergraduate studies at the University of Tennessee, Rayricus was an active dancer and choreographer for the university's first and only African American performing arts ensemble and company, Strange Fruit Productions, where he focused on hip hop, ballet, contemporary and lyrical repertoire. Outside of the university theaters', Rayricus taught hip hop in the local communities of Knoxville,Tennessee to underserved male youth and has been involved in several performing arts initiatives through the state of Tennessee including the Arts and Business Council of Nashville. Now residing in Alexandria, Virginia, Rayricus is an active dancer within his local congregation at the Alfred Street Baptist Church and continues to support the dance and musical arts community of the entire DMV area.
Brandon Wright (The Tricksters) – is excited to be in Last Call Musical. He is born in Alexandria, VA and has been into music all of his life. Brandon's musical background and experiences include performing in Woodbridge Senior High School's 2006 production of "Wizard of Oz" where he played several characters and served as the understudy to Uncle Henry. Brandon also sang with the Woodbridge Senior High School Singers and the Concert Choir. Brandon's last production in 2018 was with St. Marks Players production of "South Pacific" where he played Radio Operator Bob McCaffrey. While Brandon has free time he enjoy singing with Alfred Street Baptist Church's Royal Priesthood and Psalms of Praise Choirs. Brandon has also had numerous opportunities to sing with various groups at the Kennedy Center.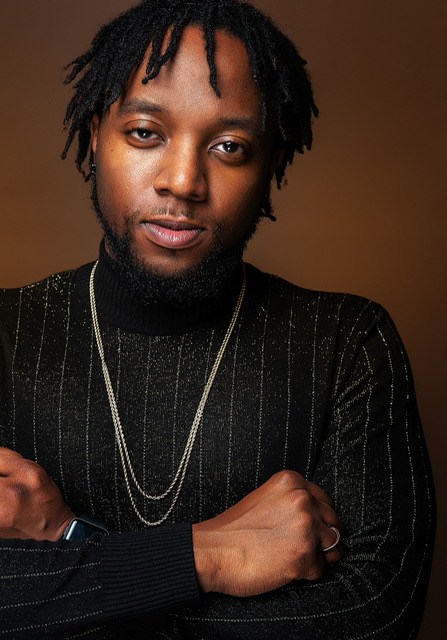 Tim Brown (The Tricksters) – is a graduate of West Virginia Wesleyan College with a BA in Music Applied Emphasis (Voice). His musical background included singing and acting performances in the Opera and Theatre productions and playing the Saxophone for the Concert Band. He is currently a member of Patrick Lundy & the Ministers of Music as well as his up and coming gospel group The Millennials.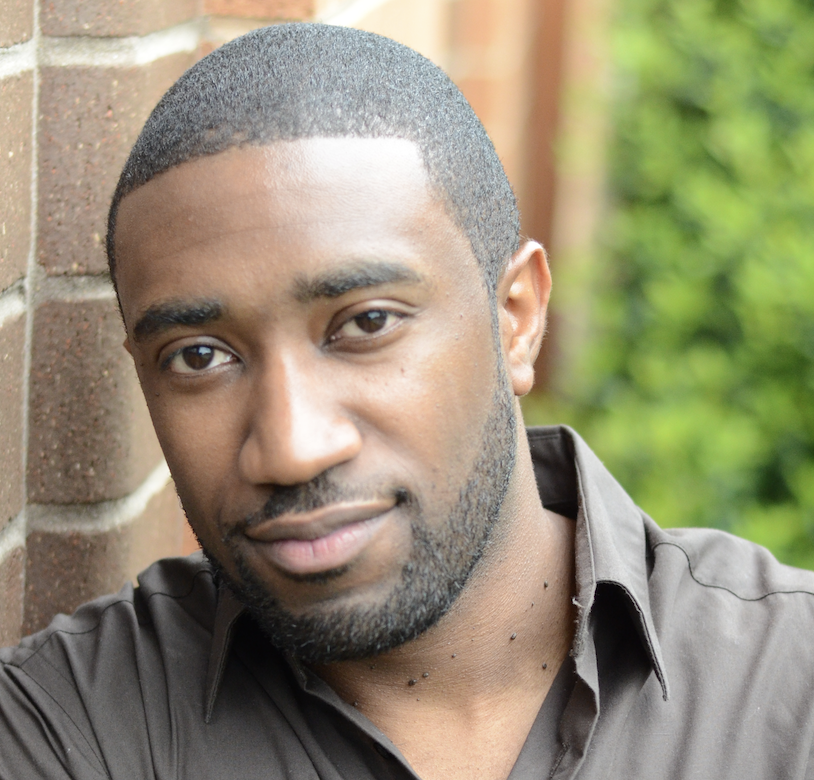 Jeremy Rodgers (The Tricksters) – a native Washingtonian, has been "sanging" since his high school days. He got his start singing on the First Baptist Church of Highland Park Youth Choir and has continued to hone his singing craft by singing on a number of choirs and vocal groups, and theatrical performances throughout his college and adult years. He has performed at weddings, birthday and holiday parties, and local performing arts events (J.A.M and Love's Playlist). Jeremy is currently singing with the Zion Church Praise and Worship Team. Jeremy also sings with gospel/soul/R&B group, RESTORED Vocal Band. Jeremy enjoys traveling and Latin Dancing. For booking inquiries, please contact Jeremy at jeremy.rodgers1@gmail.com.
Celena Noel (Shake dancer) – was exposed to the visual and performing arts at an early age; however, she began her technical dance training at the age of fifteen in Baton Rouge, Louisiana with the Scotlandville Magnet High School Dance Program in which she studied under and performed works by Molly Buchmann, Susan Perlis and Garland Goodwin Wilson. In 2001, she continued her dance training with the Louisiana State University Department of Theatre under Molly Buchmann. She was invited to dance with the Mid-City Dance Project in Baton Rouge under the direction of Renee Chatelain in which she performed several of her works including "The Fading Line: Commemoration of the 1953 Baton Rouge Bus Boycott", "The Nutcracker", and "Redemption". She also taught ballet classes for the organization. In 2008, Ms. Noel traveled to Austria with The Bridges Project where she danced on a two-week tour across the country for thousands of people for the Young! Tanzommer Dance Festival. In the Washington DC metropolitan area, Ms. Noel has danced in local theatrical productions including, "Real Cuts", "Promises", "Not My Baby", "U-Street", and "Senior Moments" all under the direction of playwright Jason Ellis. Her pairing with the playwright extends to serving on the board of Momentum Collective Inc. She currently enjoys teaching private ballet lessons to aspiring young ballerinas and dancing with the Liturgical Dance Ministry at Alfred Street Baptist Church.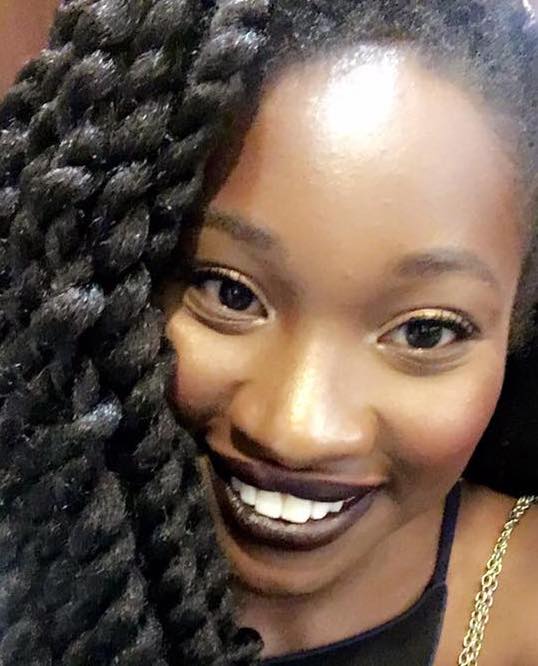 Joyvell Henry (Shake dancer) – was born in Philadelphia, PA and raised in Jamaica. She is a graduate of the University of Virginia and is currently an AmeriCorps Community HealthCorps Member in Alexandria, VA. She has participated in liturgical dance since she was 10 years old and has been a member of the Alfred Street Baptist Church Liturgical Dance Ministry since 2006. She has performed in various productions at ASBC, including Great Joy and Hope Springs. She wants to thank Jason Ellis for this opportunity to perform on a different stage, first with U-Street, and now this production, and her family and friends for their continuous love and support.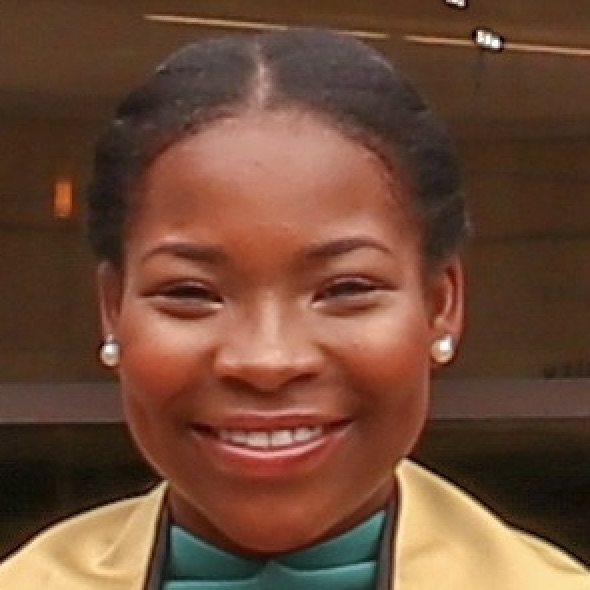 April Henry (Roscoe's patron) – is delighted to be performing as a dancer in the musical Last Call, The Musical. She has previous experience performing as a member of the Liturgical Dance Ministry at her church, Alfred Street Baptist Church. She is a May 2018 graduate from the Virginia Commonwealth University where she received a Bachelor of Science degree in Criminal Justice, Forensic Crime Scene Investigation. April originally hails from the beautiful island of Jamaica but currently lives in Alexandria, VA with her parents, Eron & Dawnette, and sister/fellow castmate, Joyvell Henry.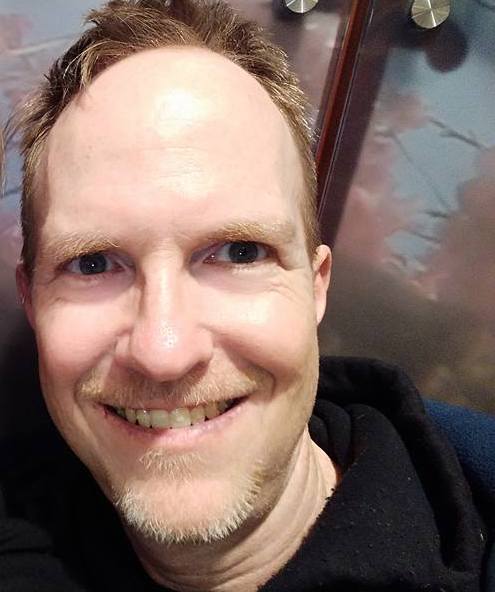 Justin Latus (Charles Claxton) – is delighted to be part of another show written by director Jason Ellis! His last show was "Senior Moments", also with Momentum Collective Inc., where as Karl Hannah he won the heart of one of the leading ladies with his "Slow Dance." Before that he was a sailor in St. Mark's Players South Pacific. In the summer of 2019, he played a somewhat tone-deaf college administrator in a reading of #Woke as part of the D.C. Black Theatre Festival. Audiences may also remember sitting uncomfortably through his long-in-the-tooth portrayals of Motel the Tailor in St. Mark's Players' Fiddler on the Roof and Arpad the Delivery Boy in Dominion Stage's She Loves Me.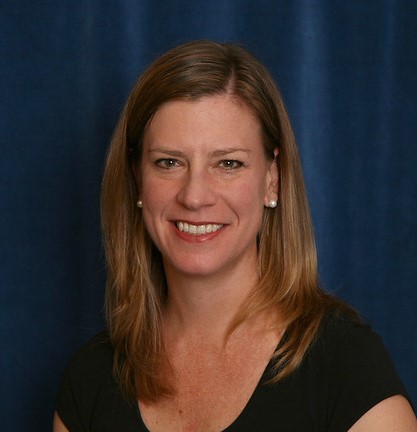 Kris Humphrey (Martha Claxton) – has loved being on stage since her star turn as "Wanda the Witch" in her 3rd grade musical. Locally, she has performed in original political satirical shows with Hexagon, several Music Halls with the British Players, and in HMS Pinafore with the Arlington Players. She is thrilled to be part of the Last Call cast! Thanks to both my fake and real husbands Justin for their support.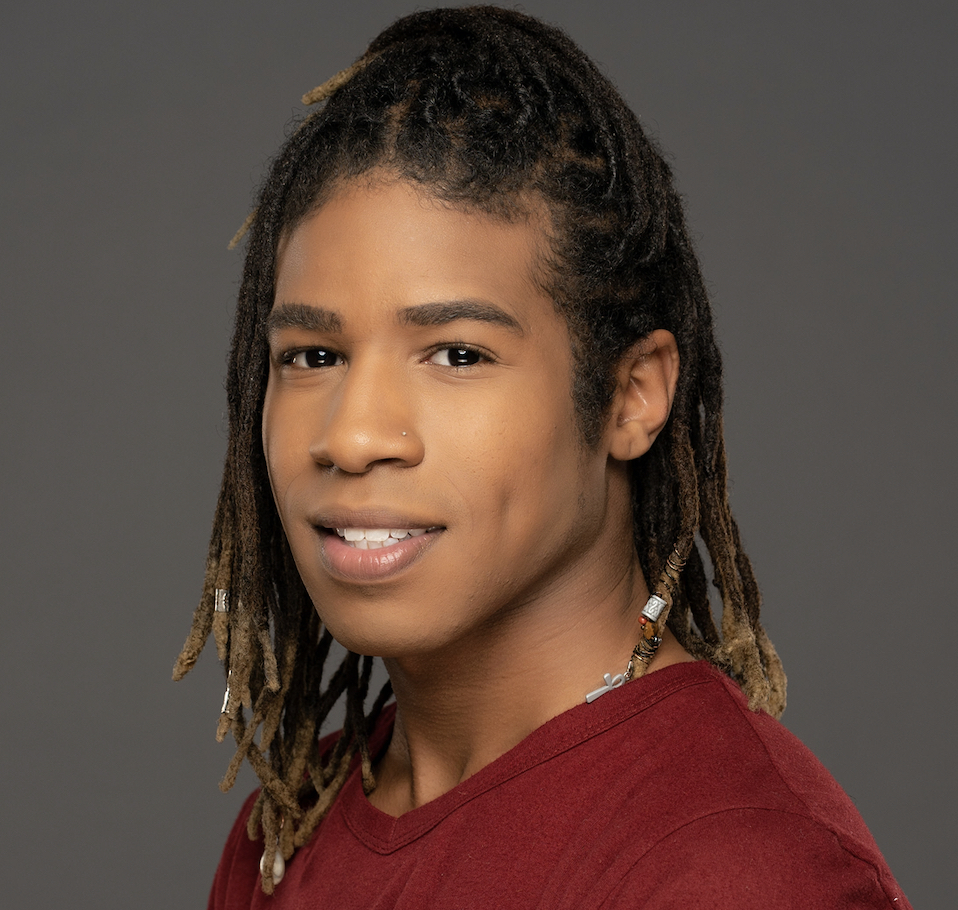 Keith Crosby (Cain James) – KeithC originally hails from Philadelphia, PA but has set the stage as an influential figure in the DMV (DC, Maryland, Virginia). He has built quite a reputable career for himself since his start in 2015. As a passionate and dedicated entertainer, KeithC has been featured in a variety of musicals and films such as "How To Quit Your Day Job", "U-Street Musical", "The Line Up", "Charm City", "Creed II", "Dakota", "Senior Moments", and more. There are no limitations for this artistic mastermind, he has been featured in commercials and print advertisements for companies nationally and internationally. In 2017 he was awarded as DMV's Best Male Extra in film and 2019's Best Male Supporting Actor in film at the Music And Movie Awards Show.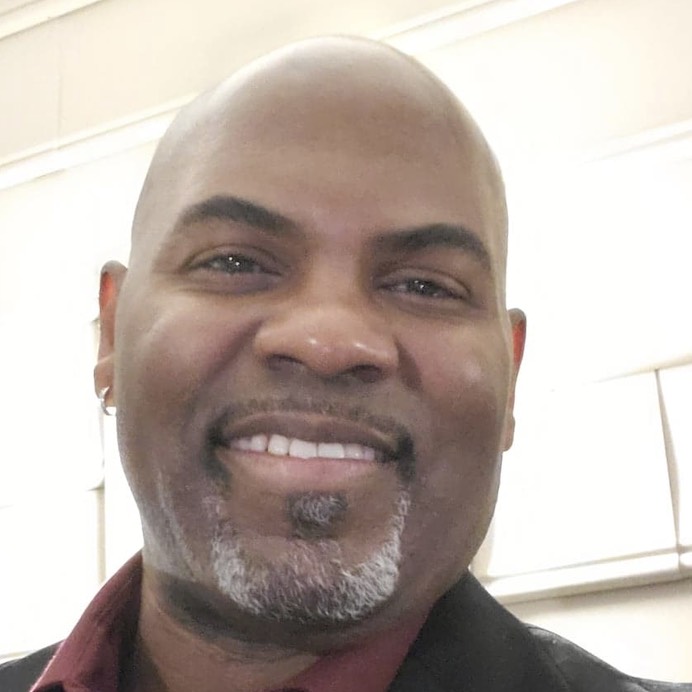 Alphonzo Cortez Baker Sr. (MC Willie) – is a native of East Saint Louis Illinois. He started acting and dance at a young age at the Katherine Dunham Center for the performing arts at Southern Illinois University with the late legend as his mentor/godfather Archie Savage. He started his love for the arts in dance, acting and choreography. He later moved to Arkansas where he did community theater and performed in many plays as well as in college. He performed in such productions as Pill Hill, A Raisin in the Sun, Odd Couple, Seven Angry Men. Jubilee, For Colored Girls Who Have Considered Death When The Rainbow is Not Enuf, and many Shakespeare productions. He has been a supporting star in an independent film (Freedom), has worked as a stage manager, and also co-director. He is currently a charge nurse at Medstar Georgetown University Hospital in the OR holding area. He is a husband and father of 4 and grandfather of 2 and 1 on the way. This is his first production in the Northern Virginia area.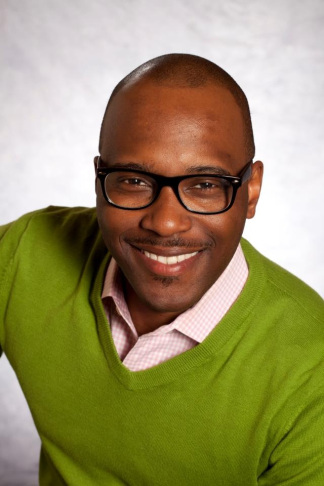 CJ Faulk (Melvin Fallwell) – is honored to be apart of Jason Ellis' "Last Call" Baby", C J has participated in numerous stage productions including ArtsCentric's Dreamgirls as Curtis, Tantallon Community Players Dreamgirls as Jimmy Early and in Hairspray as Seaweed, Jeremy McShan's J.A.M. SE7EN, Ain't Misbehavin, Amauhl & the Night Visitor's, and Hotel Swing. He has also been in Tyler Perry's Diary of a Mad Black Woman. CJ is a playwright with some of his productions touring the East Coast such as "A Different World" & "The Life of A Bishop's Wife". "Many Thanks to family and friends for their love and support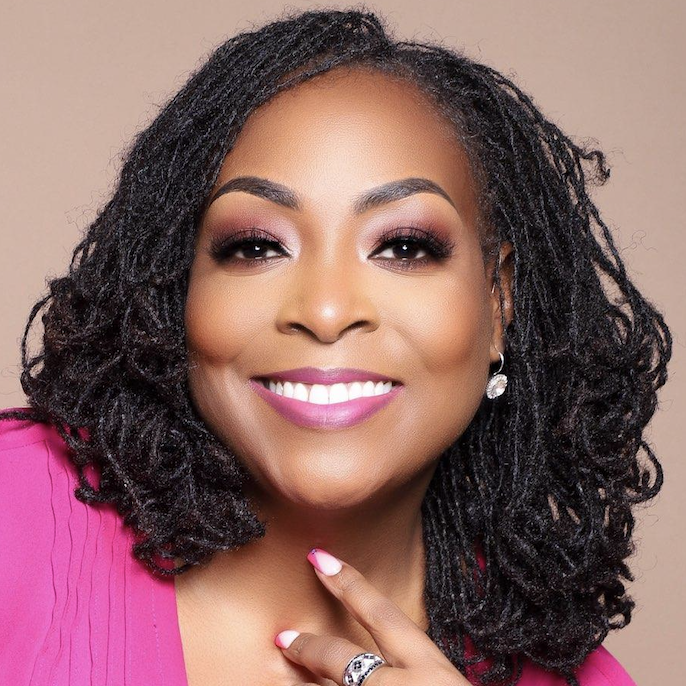 Laurie Ligon (Hattie) – Is originally from Fairfax, Virginia, and is fairly new to the theater world. She attended Morgan State University where she was accepted as a member of the internationally renowned and award winning Morgan Choir under the direction of Dr. Nathan Carter. She has her M. Ed in Counseling and Human Development, and currently serves her community as a School Counselor in a local school district. She is currently pursuing her LPC at George Mason University with aspirations of having her own practice. Laurie has had a passion for fine arts, particularly singing and acting, and has been a member of the Washington Performing Arts Society. She was last seen in Men and Women of the Gospel, and a Charnika Louise production 'Angels'. Laurie is ecstatic and honored to be a part of this dynamic production along with the cast and crew of Jason Ellis' production 'Last Call', the musical!