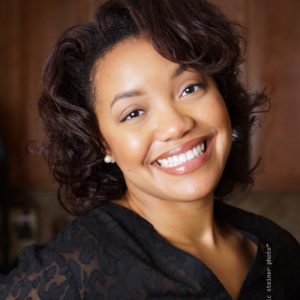 Tamieka Jones – (Carol) Alexandria resident, actress and vocalist, Tamieka has appeared in theatrical productions of, "Hope Springs", "Angels", "Great Joy", "The Lord's Table", "Real Cuts", and "Promises".  Tamieka was honored to be a part of the 2009 and 2010 Kennedy Center Honors productions, where she provided background vocals for the Bruce Springsteen and Jerry Herman tributes.  A native of Harvest, AL, Ms. Jones began her music career singing in church at the age of 14 and has continued throughout her adult life.  Today, Tamieka, continues to explore her love of music through theatrical and vocal performances.  She has accompanied, recording artist, Mary Millben at the legendary Joe's Pub and City Winery, in New York City, as a background vocalist.  In 2018 you may have seen her play Queen in Momentum Collective's production of "U-Street, the musical", and as Bloody Mary in "South Pacific" with St. Mark's Players. She thanks her loving husband and supportive family for embracing her artistic journey.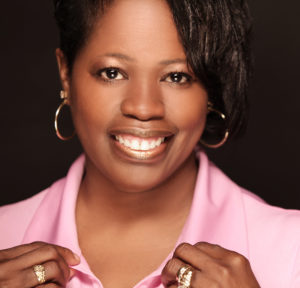 Diane Powell – (Darcy) began her unofficial acting career at the young age of 8.  She started out performing in church plays which later led to writing and directing as well, both in and outside of church.  Diane has been featured in many local productions that has led to many professional opportunities within the acting industry. She feels that it is her job as an actor to bring the words of the writer to life on stage, screen and film.  Diane was recently featured in a WUSA 9 News (CBS) television commercial promoting their Facebook page and the newest member, Jan Jeffcoat.  She has also performed in the following stage plays:  "The View from The Tunnel", "Annie", "College Fever", "I Luv U Mary", and "Church Mafia".  One of her strongest beliefs is, "God has us exactly where He wants us to be, exactly when He wants us to be there.  Have faith and just be on time."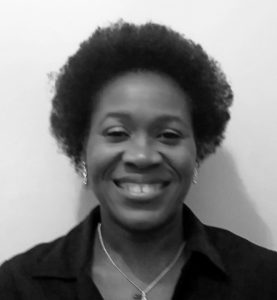 Ann Morgan – (Francine) This wife and mother of two wonderful kids stumbled on the acting scene back, in 2011. She received her first supporting role in a theatrical play called, "College Fever." She discovered she had a gift for acting. The enjoyment of portraying a character and telling their story brought her absolute enjoyment. She continued her acting career as she played several roles in College Fever. Ann also landed a role to be a background singer in another play called, "The Wiz" and she was then cast in another supporting role in, "Annie Jr." After, "Annie Jr", she was introduced to Jason Ellis and was asked to be part of "Senior Moments" cast.  Ann is excited to be a part of this production of "Senior Moments", and reprising, yet again her role of Francine.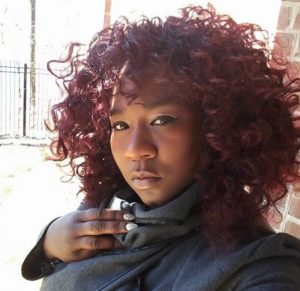 Sheron LaSha – (Bernardette) is a  Washington DC native and has been singing since the age of seven. She has performed in choirs, show choirs, and bands throughout the city. She also has done local theater, performing in record breaking plays such as Tantallon's theater group production of Dreamgirls where she played Lorrell. She was also a featured vocalist in Jason Ellis' 2017 production of Not My Baby, and 2018 revival of U-Street, the musical. She is also a regular featured vocalist in Jeremy McShan's JAM musical reviews. Sheron Has dabbled in play and song writing. Singing to Sheron is like breathing, she just can't live without it. One of her favorite people in the world is Iyanla VanZant. Who talks about " Living in your truth and doing the work" This is something that Sheron Lasha loves to live by. "I know you all will enjoy the message that this show will send".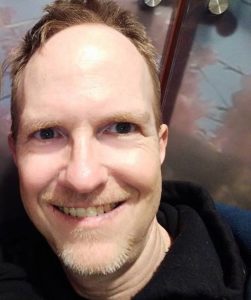 (Justin Latus – (Mr. Hanna ) is delighted to be a show based on local history and written by director Jason Ellis!  Justin is pleased to play a character 20 years older than he is; more typically he plays a character 20 years younger.  (Audiences remember sitting uncomfortably through his long-in-the-tooth portrayals of Motel the Tailor in St. Mark's Players' Fiddler on the Roof and Arpad the Delivery Boy in Dominion Stage's She Loves Me.)  Justin is happy to be working with old pals Jason, Tameika, Kadira, and Terry, as well as new friends [not known at time of publication].  As a new member of AARP, Justin takes inspiration from the real Alexandrians behind the characters in the play.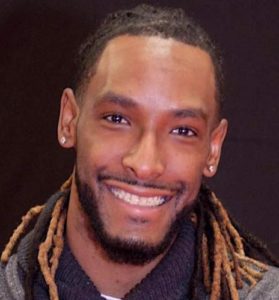 James Parker – (Jr.) is excited to once again grace the stage in a musical theatre production after over 15 years! James began his professional acting career as a child in Richmond, Virginia. Following in the footsteps of his talented mother, Brenda Parker, he discovered many opportunities to use his gifts of acting and singing, to include on stage, on television, and on the radio. His professional musical theatre experience includes that of Children of Eden, King Island Christmas and Peter Pan. As a graduate of the University of Virginia, James obtained a Minor in Drama. Although James has not been part of a musical in over 15 years, he is no stranger to the stage. James has been making DOPE noise for over 5 years as a vocalist, beatboxer, and arranger of Pitches Be Crazy Vocal Band. James is currently working as a Case Manager at an agency that supports people with brain injuries, in which his musical gifts are no surprise to both his coworkers and clients. James is looking forward to what the future has in store for him!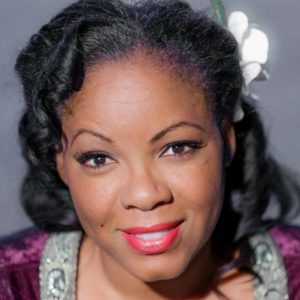 Brenda Parker – (Ms. Denise/Marie) is a locally know actress, singer and Historic Character Interpreter at George Washington's Estate Mount Vernon. She takes pleasure in narrating the lifes of persons who's stories are seldom told. Her last stage production was Sister Act with St. Mark's players the role of Mother Superior. Her most notable performance was the role of The Church Soloist in Tantallons ,The Color Purple.  She is a Pastors wife, mother of four and a new grandmother. She thanks God for allowing her to use her gifts all over. She dedicates this performance to the ancestors and her descendants  alike.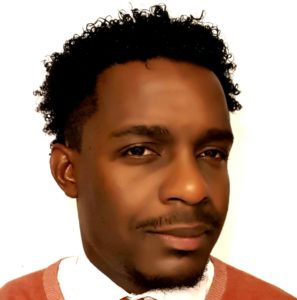 Jason A. Ellis – (Mr. Buck) is tickled pink (if he could get that color) to be able to perform for his many supporters, and expresses his heartfelt gratitude for that continued support today. He has performed in every show he has written, because he loves being part of the special magic that the cast creates on stage. Over the last 6 years he has performed in leading roles with various theater companies in the DMV area including the following productions: A Soldier's Play, Seven Guitars, Joseph and the Amazing Technicolor Dreamcoat, Company, Disney Dazzle, Dreamgirls (twice), and Sister Act. He has also choreographed for and performed in several productions with Alfred Street Baptist Church. He was most recently the choreographer for South Pacific with St. Mark's Players and The Fantasticks with Little Theater of Alexandria. Never one to sit still, he is deeply involved and invested in every aspect of the show. A son of Jamaica, he lives by the optimistic slogan for the country's flag, "hardships there are, but the land is green and the sun shineth".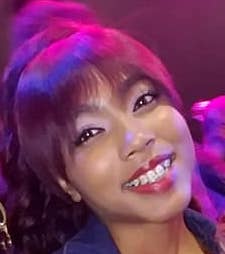 DeLonya Myers (Young Carol) – Lonii is 15 years old and a 9th grader at Largo High School where she is a vocalist with the Chamber Singers and JV Cheerleader. She has had the pleasure of performing on the historic Apollo Theater stage, winning first place during Apollo Amateur Night's Star of Tomorrow competition. She has also been afforded the opportunity to perform among a select group at the Kennedy Center, Constitutional Hall, and Smithsonian in Washington, DC. She has performed in Missoula Children's Theatre's "Blackbeard the Pirate", The Wiz, U-Street the Musical, as a member of the American Youth Congressional Chorus, in Washington DC, and in countless other shows in the DMV area. She loves music and is a young, developing songwriter and songstress. She aspires to perform worldwide and hopes to soon release her first music project. She wants young girls everywhere to recognize their unique talents and be empowered to reach for their dreams no matter what. She encourages all young ladies to celebrate and support each other. She wishes to thank her family for their support, love, and help as she reaches for her dreams. 
Daniyah Prosser  – (Young Darcy) is a 16 year old, 11th grader at the #1 ranked DC school- School Without Walls High School.  She is a determined, strong minded, and a very unique young lady. At a young age her she chose jazz as her favorite genre of music and very few don't hear that.  She has a passion for music and performing arts with a concentration in vocal and dance. Singing and dancing since she was 6, she found her love for acting at the age of 13. While attending  her last year of middle school, Two Rivers Middle School,  she took on the leading role as Fiona in the school production of Shrek the Musical.  Daniyah began attending performing arts summer camp for a few years named Life Camp in Camp Springs, Md. She has participated in American Youth Chorus where she sang versatile genres and sang all over the DC area.  In addition, Daniyah took part in the 2014 production of "Senior Moments" which was her first adult scene play , She went on to perform in U-Street the musical, also created my Mr. Ellis, and here she is again for the Senior Moments reboot!  Finally, Daniyah is a very active member at St. Marks Baptist Church, where she sings on the Young Adult Choir, the dance ministry and social media ministry. With the vast amount of other activities and responsibilities she partakes in, such as community service activities, flag football, singing engagements at churches, working on a "cover CD", maintaining good grades in my honor classes, etc.), she most of all enjoy spending time with my loving family and friends.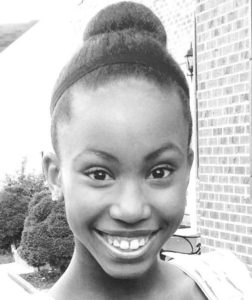 Kasey Murphy – (Young Francine) is ecstatic about being invited back for her third Jason Ellis Production!  She has performed in several musicals, including Shrek the Musical, High School Musical, and Alice in Wonderland (Alice) at the University of Maryland; Singin' in the Rain with the Port Tobacco Players; Ragtime with College of Southern Maryland, and Joseph and the Amazing Technicolor Dreamcoat with the Tantallon Community Players.  As a student, Kasey has maintained a 4.0 for five years, serves as class VP, and participates in choir and drama. Kasey gives thanks to God for blessing her with a supportive family and the opportunity to do what she loves!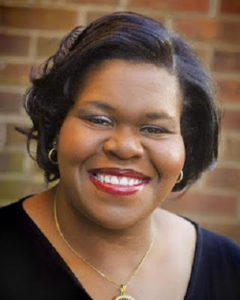 Kadira Coley – (Pauline) is excited to be back onstage. She took a two year hiatus from performing to pursue her Master's in Public Administration degree from George Mason University. She cannot wait for graduation in May!  During the day Kadira works for the City of Alexandria as the Retirement Administrator.  Kadira has performed with a number of local theater companies including The Little Theater of Alexandria, Aldersgate Church Community Theater and The Arlington Players.  Some of her favorite acting credits include Aida, Ragtime, Once on This Island and To Kill a Mockingbird.  Kadira also enjoys assisting behind the stage and most recently designed the hair for three productions at LTA.   Kadira can also be seen performing with The Alexandria Singers, the Washington D.C. Metro Area's Premier Pops Chorus. Kadira is thankful for the constant support of her husband, family, friends, fellow Singers and Brothers for their unending love and encouragement.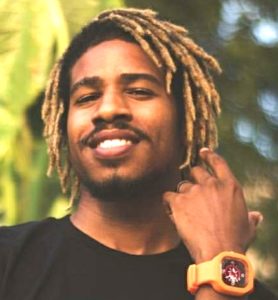 Keith Crosby – (Robin) is a native of Philadelphia, PA.  He aspires to become a well rounded entertainer with experience is modeling, acting, singing and live performances.  In 2016, he was awarded Best R&B Male Artist at the First Annual MAMA Show (music and movie award show).  In 2017 KeithC was awarded Best DMV Male Extra in a Movie as well as Best DMV Male Model and since has been in musicals such as "How To Quit Your Day Job" written and directed by Star Johnson and "U-Street Musical" written and directed by Jason Ellis.  In 2018 KeithC has been featured as an etxra in films such as Creed II, Dakota and Charm City along with music videos for artist Zye Young, Memory and David Serney.  One might add his career has yet to reach it's peak or full potential, however the fire has been set.
Jamari Willis – (Robin alt) is a 15 year old Alexandria Virginia,  native who currently attends TC Williams High School. He got the performance bug  after seeing his sister perform in 2 plays during middle school. He started acting in 8th grade and starred as Troy Bolton in High School musical, the play. He would like to thank his aunt, Michelle Brown, who is also part of the cast for sharing this opportunity with him and the entire Senior Moments family for welcoming him as part of this amazing experience.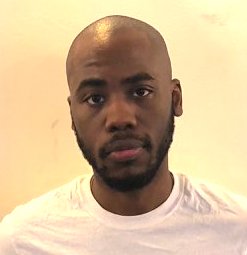 Minlo Wonlin – (Malcolm) is a native of Baltimore, MD and is delighted to be apart of another Jason Ellis production. His was last seen with MC Inc. performing in U-Street, the musical. When he's not on the stage, Minlo enjoys cooking, dancing, and catching up w/ friends. Previous credits include: Godspell, The Sounds of Sondheim, The Immortals (via DC Black Theatre Festival), Sunset (short film), and Runnin' (from: Thurgood Marshall to Freddie Gray). Recent productions also include A Spoonful of Faith and Low Down Dirty Blues. He would like to thank his friends and family for their continued love and support.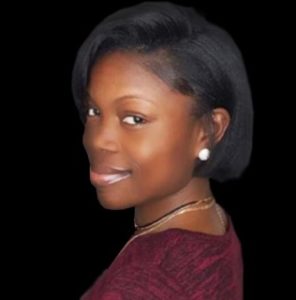 Michelle Seaward – (Felicia) 
Michelle Coleman-Seaward born in Washington DC! Attended Friendly High school in Fort Washington MD, went on to graduate college in Daytona Beach FL from Bethune Cookman University. While there she majored in vocal music performance theater arts.  Shortly after college she went on to be a pre-k/ kindergarten teacher where she was also able to teach dance and theater in the District of Columbia public schools systems. Michelle has appeared in various performances around the DMV area. She has been a member of "All about the drama theater group" where she understudied and played the role of Sheri Harris a twin sister in "The Graduate".  She also has been a part of "Ankh Repertory Theater" where she played the roll of Lorell Robinson in "Dreamgirls".  She has danced in the stage play "The Wire" as well as choreograph for the stage play "The Show".  Mrs. Seaward  is a part of All About My Father's Business Out Reach Ministries. She has taught local classes at Hill crest heights community center for the youth. Michelle has thought dance and theater at Excel Academy for girls over the past few years. Mrs. Seaward has put on numerous plays, fashion shows, and hip hop dance performances for the youth and young teens. She takes pleasure in giving back to her community. Michelle believe's that "life is like a stage you are always performing"!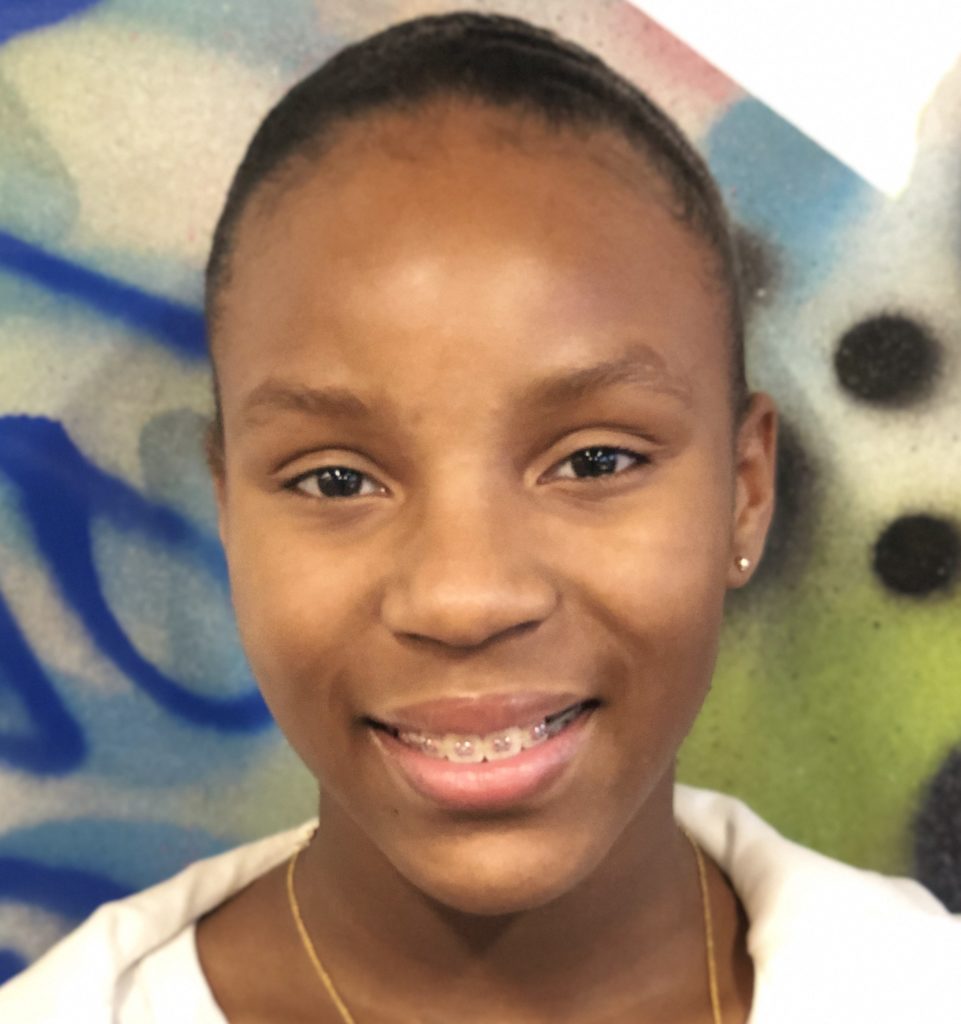 Makiyah Carper (Young Bernardette) – is a 7th grader at George Washington Middle School in Alexandria VA. She is performing in her first stage production and would like to thank her family and friends for coming out to support her. She is also a member of the Charles Houston Bulldogs cheer squad and has performed at the city of Alexandria's Youth Arts Festival.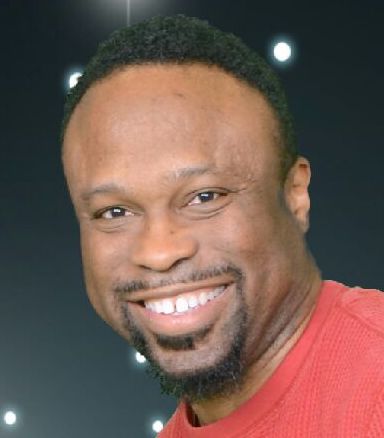 Darryl Moch (Robert/Money Man) – lives in Washington, DC and hails from Los Angeles. He graduated in the premier class of the Los Angeles County High School for the Arts. He earned a BA in performing arts (theater and dance) and psychology and an MFA in Theatre:Directing. He also has a Masters in Counseling. Darryl!, is excited to join this cast, after a hiatus from the stage, and is grateful to the director for the opportunity to perform in this amazing story and production. He has performed, directed, written, and choreographed productions in a variety of places throughout the country. Darryl!, also directs the Charm City Labor Chorus and is a Transformational Leadership Social Entrepreneur and serves as a consultant and trainer for nonprofits, mental health, and faith based organizations.
Charissa Mobley (May Queen #1) – is a professional singer, songwriter and music producer, as well as a journalist and fitness expert. Charissa's first cd was released in 2008, entitled "Check For Me", in which is still in rotation amongst commercial streaming services such as Spotify and Pandora. She continues to work in music songwriting and production, and is working toward a new solo release soon. Having studied voice and theatre in college, Charissa has performed in local plays and shows and nationally, has been a contestant on "Let's Make a Deal" and "The Price is Right", the latter of which she was the Showcase Winner. Charissa also instructs fitness classes (2 NBC appearances), and enjoys writing and journaling in her downtime.
A book release is scheduled for 2019 or early 2020. Born and raised in the Bible Belt, Charissa attributes and dedicates her accomplishments and gifts to God. If you'd like to stay connected, visit @charmismusic on Twitter and Instagram, or @charmfitnessworks on Twitter/IG/FB.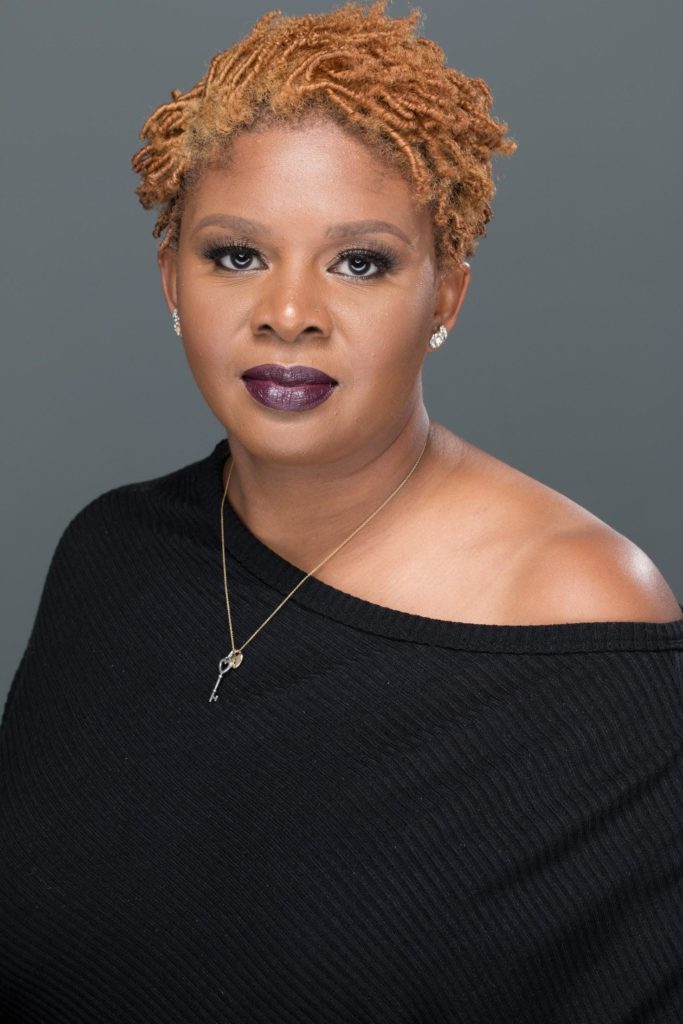 Cara-Lynn Birts (May Queen #2) – is a member of Alfred Street Baptist Church where she is a featured soloist. She has performed at the Kennedy Center Honors and Christmas in Washington and was in the original production of Senior Moments. A graduate of North Carolina A&T and George Mason University she is currently a SharePoint Developer and is also a professional photographer. Cara-Lynn is a mother of one and dedicates her performance to her daughter who she always wants to encourage to pursue excellence in anything she is associated with. If you'd like to stay connected, visit @caralynnbirts on Twitter and @caralynnbirtsphotography onInstagram.
ENSEMBLE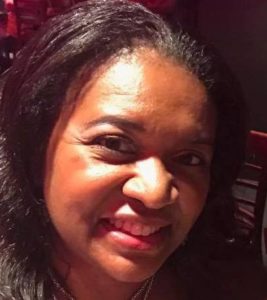 Michelle Brown – is the god-granddaughter of Mary Jackson of Hidden Figures, NASA's first Black female engineer, and two-time graduate of Hampton University and a Silver Star and Life member of Alpha Kappa Alpha Sorority, Inc. In addition to committing 30 years of service to mankind in this prestigious organization, she has dedicated her life to sharing her 48 years of experience in cheer, dance and gymnastics with various teams. She serves in the Fine Arts Ministry at Alfred Street Baptist Church where she sings, dance, and Teen Dance Ministry Co-Leader. This is her 3rd production with director Jason Ellis, also having previously performed in U-Street, and Not My Baby. She is an actress and singer for the Chesterfield Children's Theater and a member of Iron Street Productions, LLC.; dancer for a AFL2 league; dancer, coach, and choreographer for a minor league football association; middle and high school cheer coach; an announcer for two high school bands; majorette and flag core advisor for a high school band; and selected as Who's Who Amongst Young Women of America. Truly believing in the motto, the only way to fail is not to try, Miss Brown freely gives back daily to the youth what has been given to her.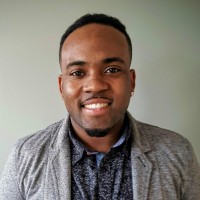 Rayricus Matthews – is a native of Nashville, Tennessee where he first discovered his love for dance at a young age and started taking his craft seriously as a junior in High School — receiving intensive training at Barefoot Dance Studios under the direction of Danika Miles. During his undergraduate studies at the University of Tennessee, Rayricus was an active dancer and choreographer for the university's first and only African American performing arts ensemble and company, Strange Fruit Productions, where he focused on hip hop, ballet, contemporary and lyrical repertoire. Outside of the university theaters', Rayricus taught hip hop in the local communities of Knoxville,Tennessee to underserved male youth and has been involved in several performing arts initiatives through the state of Tennessee including the Arts and Business Council of Nashville. Now residing in Alexandria, Virginia, Rayricus is an active dancer within his local congregation at the Alfred Street Baptist Church and continues to support the dance and musical arts community of the entire DMV area.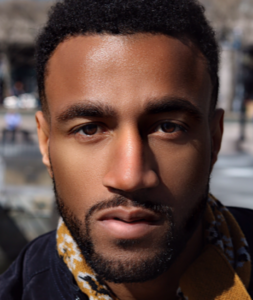 Kevin White – Kevin White's theatre and dance training began at age 14. White participated in musicals in high school including Once on This Island which he choreographed. He deepened his studies in theatre and dance at the Putney School summer arts program in 2006 and 2007. White was a dance minor in Kent State University modern based program and led Legacy hip hop dance team. Post Grad Kevin had danced professionally with Taurus Broadhurst, Maverick Lemons, and Dayo N Dance. Currently, he is assistant director and has choreographed for the Black Leaves Project, an all black male dance company. Kevin has been teaching youth and adults dance for 8 years and is currently teaching at Joy of motion.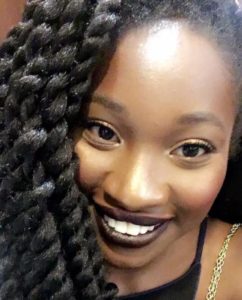 Joyvell Henry – was born in Philadelphia, PA and raised in Jamaica. She is a graduate of the University of Virginia and is currently an AmeriCorps Community HealthCorps Member in Alexandria, VA. She has participated in liturgical dance since she was 10 years old and has been a member of the Alfred Street Baptist Church Liturgical Dance Ministry since 2006. She has performed in various productions at ASBC, including Great Joy and Hope Springs. She wants to thank Jason Ellis for this opportunity to perform on a different stage, first with U-Street, and now this production, and her family and friends for their continuous love and support.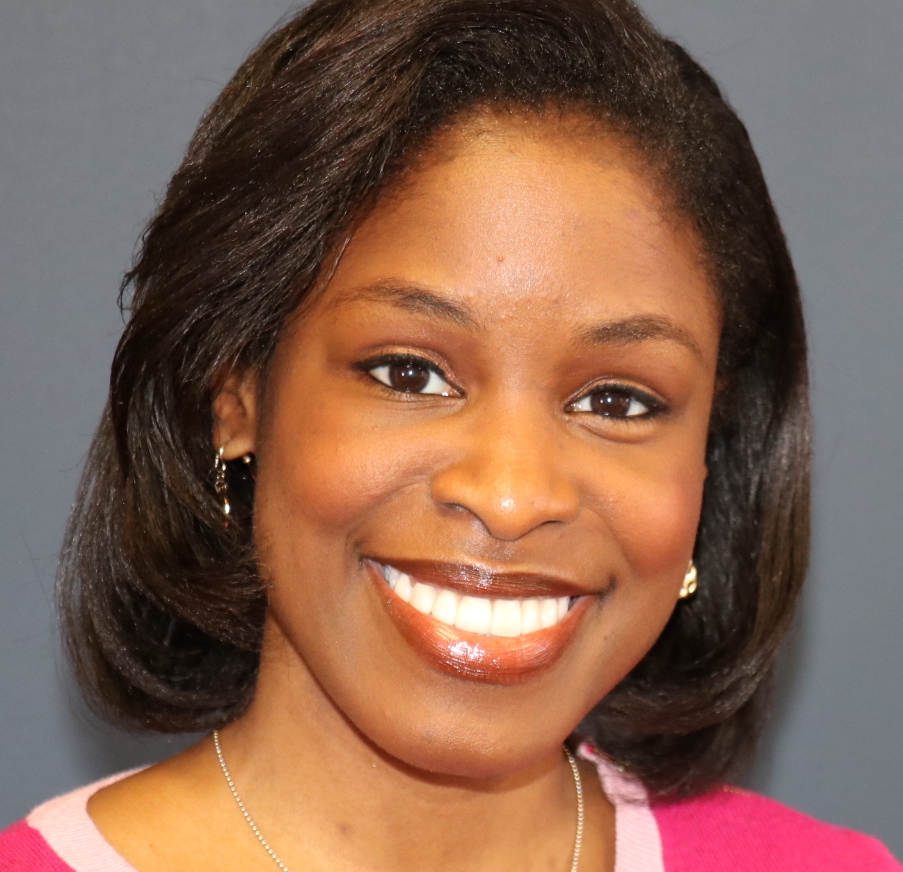 Jovita A. Tolbert – is a Maryland native and is elated be a dancer in the production of Senior Moments. Since childhood she has found joy in dancing. Jovita has studied ballet, tap, jazz, modern, and African dance. She believes dance is a form of communication and works to use it regularly to edify, praise, and worship.